BUSINESS LEADERSHIP COUNCIL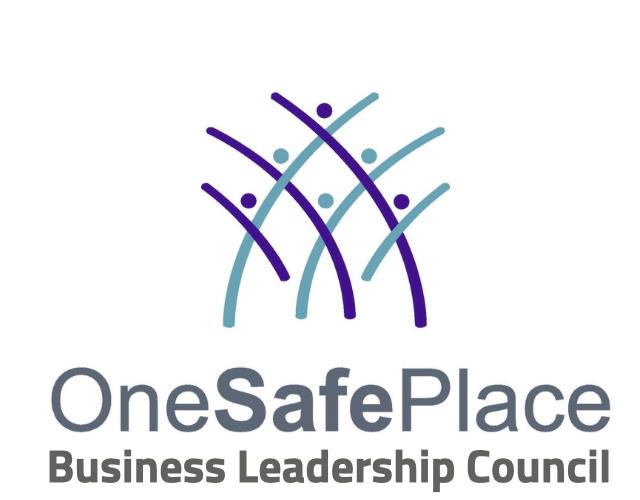 The purpose of the Council is to help make our community safe by contributing to the reduction of domestic violence:
The Council is Connected, Invested, and Committed:
Connected to one another and to One Safe Place.
Invested in making a difference.
Committed to awareness, prevention, and intervention.
*Connected-Networking and Building Friendships
Foremost, the Council is an engaging, no pressure way to give back to our community and to meet other like-minded Business Leaders. Throughout the year, there will be several opportunities for social gatherings–like the annual breakfast, dinner and cocktail receptions –where members can network, build relationships and bring greater awareness of the impact of domestic violence in the workplace. Members also will stay connected through a periodic newsletter and Facebook page.
*Invested-Service
While not required, Council members are also invited to participate in direct service activities at One Safe Place.
Members are invited to participate in:
Volunteer Service Opportunities
Annual Fundraising Efforts
Exclusive Member Events
Training and Education
Issue Awareness & Advocacy
*Committed-Issue Awareness & Advocacy
Domestic violence has a tremendous impact on the business community in human and economic terms. One Safe Place serves as a resource to Council members to help minimize the risk associated with domestic violence.
Benefits include:
Risk Assessment
HR training regarding domestic violence and how hopeful employees are more productive
Assistance for employees impacted by domestic violence
Staff training
Membership
A three to five-year commitment to help create workplace sustainability by being connected, invested and committed to making our community safer for all. To learn more about the Business Leadership Council please contact Felipe Gutierrez, VP of Development & Engagement. FGutierrez@OneSafePlace.org or 817-502-7224