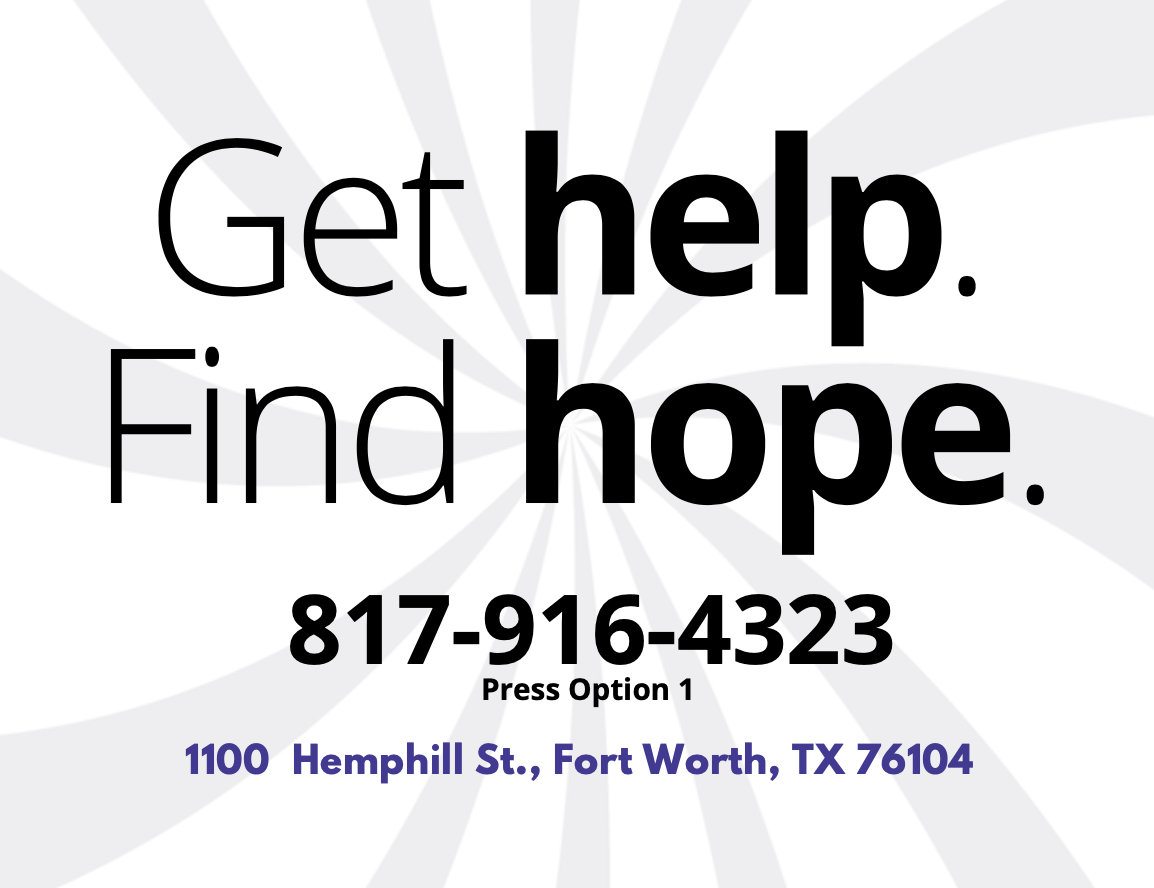 ​
We are here for you -- If you have questions, we have answers. If you are in an abusive relationship, or a relationship you are afraid could become abusive, you are not alone--WE CAN HELP. Get help. Find hope.
Our main office is located at 1100 Hemphill Street in Fort Worth. It's a good idea to call before you come, and if you don't feel it's safe to leave the house or visit us, we can help you by phone. Our number is 817-916-4323.
We also have a satellite office at GRACE, 837 E. Walnut St. in Grapevine. We take walk-ins on Tuesday and Friday from 9:00 am - 4:00 pm. Our number is 817-916-4323.